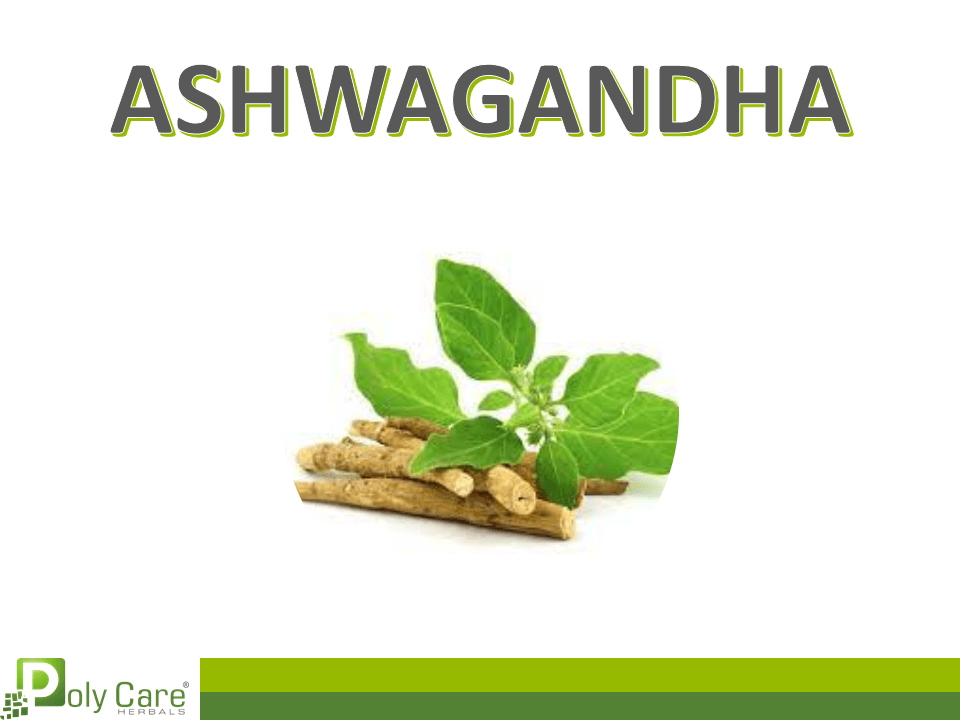 Ashwagandha , also known as Withania somnifera, winter cherry, and Indian ginseng, is a shrub that grows in India.
Botanical Name: Withania somnifera
Family: Solanaceae
Common Name: Ashwagandh 
Health Benefits Of Ashwagandha
Stress and anxiety : It may have a calming effect on anxiety symptoms when compared with the drug lorazepam, a sedative and anxiety medication.
Arthritis : It may act as a pain reliever, preventing pain signals from traveling along the central nervous system. It may also have some anti-inflammatory properties.
Heart health : It help to boost peoples' heart health So many people take it to improve heart health.
Polycare Herbals is ayurvedic medicine manufacturer. It manufacturer Ashvagandha  Tablet & Powder.