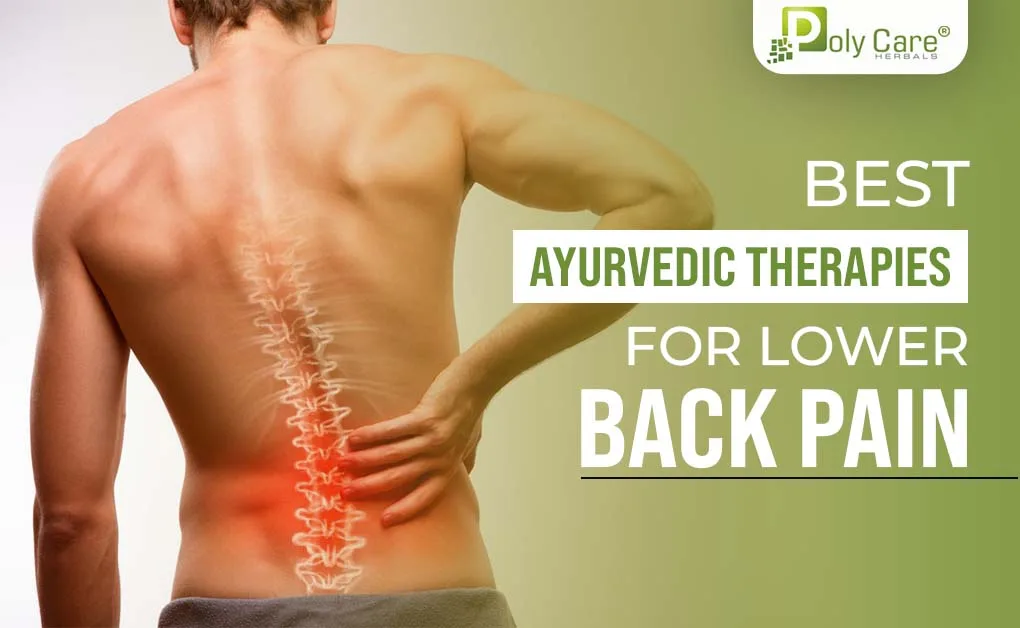 Lower Back Pain occurs due to several reasons, and if not treated timely, it can cause turn worse. Back injury, heavy weight lifting, sudden jerks in the lower back, spinal degeneration, and wrong positioning during sleep or while sitting are some of the common reasons behind lower back pain. Though, it has been observed that majorly this problem occurs in the middle age or old age people. But one need not worry now, as Ayurveda offers comprehensive treatment for curing lower back pain. Though we have several physiotherapy and medical treatments for lower back pain, it is not necessary that those treatments provide a complete cure for lower back pain. It is one of the reasons why Ayurveda is considered best for getting complete relief from lower back pain. To use the correct Ayurveda therapy, it is important to determine the reason behind the lower back pain. With the help of an Ayurveda specialist, one can find out the cause behind their back pain. Other than Ayurveda therapies, one can also use Ayurveda medications offered by renowned companies like 
Polycare Herbals
. These medicines are free from any toxins or chemicals and are safe to use. In this blog, we are sharing the best Ayurvedic therapies which are highly beneficial for lower back pain.
Lepana –
 In this Ayurveda therapy, a thick paste is prepared using several Ayurvedic herbs that are effective on lower back pain. It is mainly for reducing inflammation which helps in curing pain. To help one get relief from back pain, this Ayurvedic paste is applied to the affected area. That paste is then covered using cotton bandages or leaves, and for complete cure, heat is applied, which helps in relaxing stiff muscles offering complete relief from back pain.
Kati Basti –
 It is a seven to 14 days long Ayurvedic treatment provided according to the severity of the lower back pain. It is mainly for lower back disorders and pain and is highly effective in curing the same when treated properly. In this Ayurvedic therapy, warm herbal oils are poured on the affected area and are then retained by forming a frame on the lower back. The Ayurvedic oil is retained in the lower back area for around 20 to 40 minutes, according to the pain and problem. These Ayurvedic oils are helpful in increasing blood circulation in the affected area, which reduces inflammation. They also improve lubrication, which reduces the stiffness in the tendons and back muscles.
Abhyanga – 
It is one of those Ayurvedic therapies that make use of several oils, including karpastayaditaila, dhanwantaramtaila, kottamchukaditaila, mahanaryanataila, and a few more. It is used for around 5 to 7 days to get quick relief from lower back pain. The mixture of these warm oils is used in this Ayurvedic therapy for giving soft body massage. Steam bath is provided after the body massage, which helps in giving maximum relief. It is advisable to get these Ayurvedic therapies only from experienced or certified Ayurvedic practitioners. If you are in search of Ayurveda oils or medications for lower back treatment, then there is no better brand than 
Polycare Herbals
. To get 100 percent herbal Ayurvedic oils and medications at a budget-friendly cost, one can completely rely on 
Polycare Herbals
.