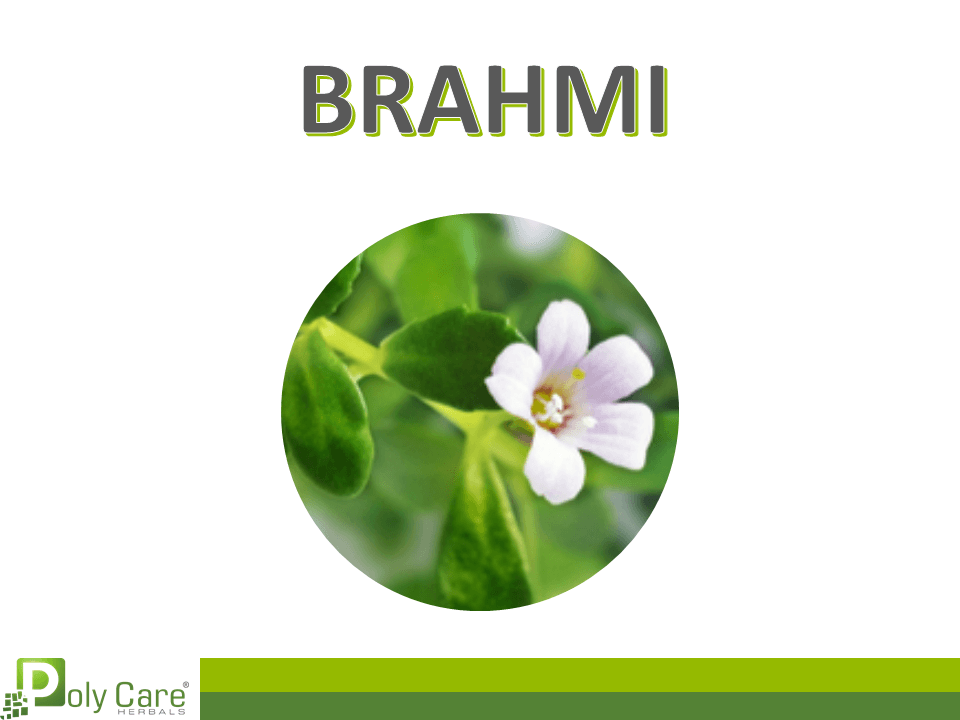 Brahmi - Memory Enhancer
It (derived from the name of Lord Brahma and Goddess Saraswati) is a perennial herb most well known for its memory enhancing property. Brahmi - Memory Enhancer.
Botanical Name: Bacopa
Family: Plantaginaceae
Common Name: Brahmi 
Health Benefits Of Brahmi
Age Related Memory Loss: It is useful to enhance memory and gives instant mental alertness. This is due to its Vata balancing and Medhya properties.
Anxiety : Brahmi may reduce the symptoms of anxiety and mental fatigue while increasing memory span and Also prevent neuroinflammation.
Epilepsy/Seizures : It helps to balance all the three doshas and reduces the episodes of seizures and also helps to maintain healthy brain function.
Depression : Brahmi has neuroprotective, anti-anxiety & antidepressant properties. So  these properties may be useful in managing mental illnesses like anxiety, depression and insanity.
Polycare Herbals is ayurvedic medicine manufacturer. It manufacturer Brahmi  Tablet, Capsule & Powder.