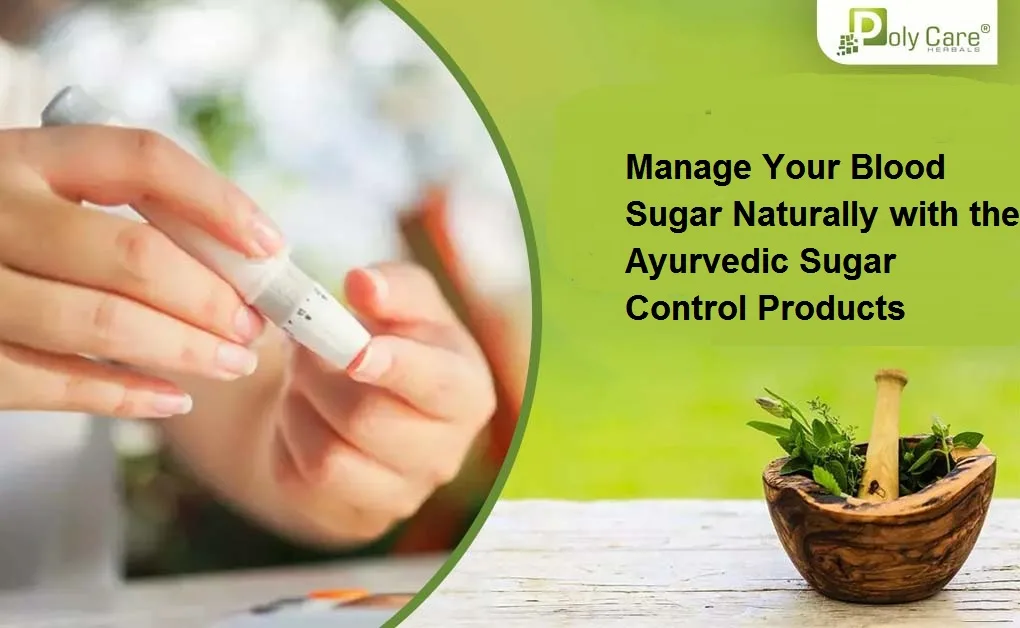 Managing blood sugar levels is one of the primary concerns of many people. People are actively looking for natural and effective ways to regulate their sugar levels. Let's discuss how ayurvedic sugar control product can help you manage your blood sugar level.
Ayurvedic Sugar Control Products
Ayurvedic sugar control products use the power of natural ingredients for medical practices to manage and regulate blood sugar levels. These products contain spices and herbs like fenugreek, turmeric,, cinnamon, and bitter melon that support healthy glucose metabolism and improve insulin sensitivity.
Benefits of Ayurvedic Sugar Control Products:
Balance Blood Sugar Levels: Ayurvedic sugar control products are known for stabilizing blood sugar levels. They prevent crashes and spikes, leading to mood swings and energy fluctuations.
Support Pancreatic Health: Ingredients in Ayurvedic sugar control products nourish and rejuvenate the pancreas. Typically, pancereas is organ responsible for insulin production that leads to promoting its overall health and functionality.
Enhance Insulin Sensitivity: The active compounds of herbs stimulate insulin receptors. This enables body to effectively use glucose and maintain optimal blood sugar levels.
Reduce Sugar Cravings: Ayurvedic formulations curb sugar cravings. It makes it easier to have a healthier diet and lifestyle.
Overall Well-being:Ayurvedic products for sugar control address blood sugar levels as well as support other bodily systems to promote overall well-being and vitality.
Include Ayurvedic Sugar Control Products in Your Routine:
Include ayurvedic sugar control products to a balanced and healthy lifestyle to experience its benefits. Besides taking these products, it is essential to adopt a nutritious diet, engage in regular physical activity, manage stress, and get adequate sleep.
Consultat with an Ayurvedic Expert:
Note that while Ayurvedic sugar products can control sugar level, it is essential to consult an Ayurvedic practitioner from time to time. Healthcare professionals can provide you with personalized guidance depending on your medical history, unique constitution, and specific needs.
Manufacturer of Ayurvedic Sugar Control Product
Polycare Herbals is one of the well-known manufacturers, suppliers, and distributors of Ayurvedic Sugar Control Product. The products offered by Polycareare holistic and natural approach to manage blood sugar levels. If you are seeking sugar control medicines, then visit Polycare Herbals. To buy product: https://www.polycareherbals.com/product/?swoof=1&medicine_by_disease=diabetes-ayurvedic-sugar-control-products