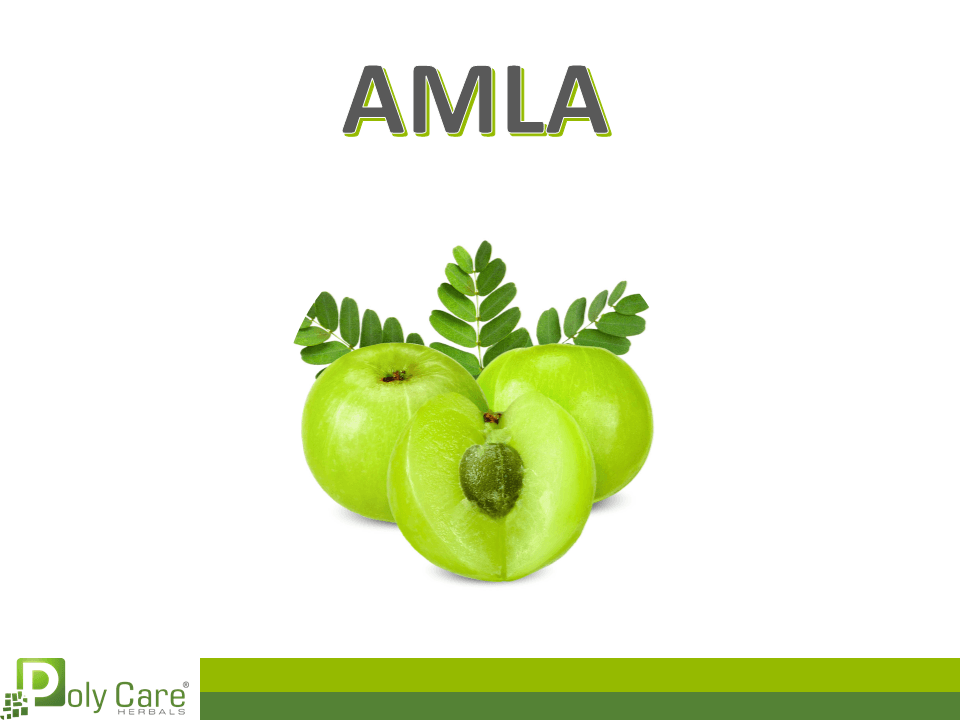 Natural Herb - Amla
Amla also known as the Indian gooseberry, is one of the most important natural herb in Ayurvedic medicine.
Botanical Name: Emblica officinalis
Family: 

Phyllanthaceae

Common Name: Amla 
Health Benefits Of Amla
Promotes immune function : Amla is a herb and it also great source of vitamin C, which is a water-soluble vitamin that acts as an antioxidant.
Enhances liver health : Amla is also rich in antioxidants and possesses powerful anti-inflammatory properties, beneficial for liver health.
Supports healthy digestion : The fiber in amla helps the body regulate bowel movements and may help to relieve symptoms from conditions like irritable bowel syndrome.
Healthier Eyes : Amla are rich in vitamin A and it also is key to improving eye health.
Polycare Herbals is ayurvedic medicine manufacturer. It manufacturer Amla Tablet & Amla Powder.