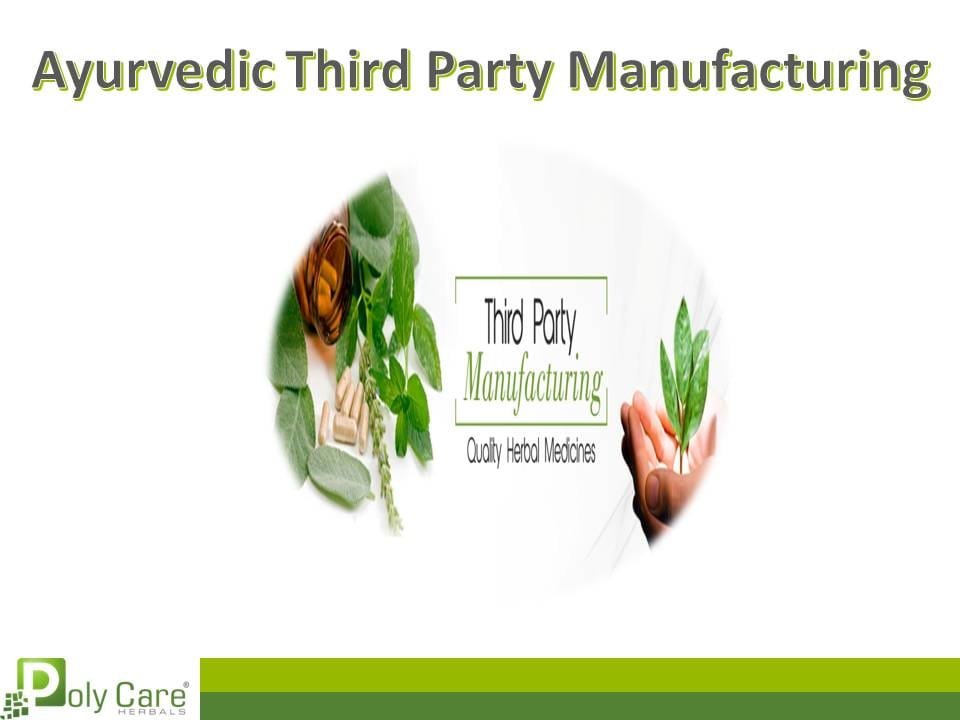 Ayurvedic Third Party Manufacturing
Ayurvedic Third Party Manufacturing
companies facilitate a bridge between the manufacturer and the organization/ hospitals when it comes to medicines of standard quality. Typically, 
Medicine Third Party Manufacturing
is a process of making medicines and products from other parties. An ayurvedic third party manufacturer is the same as a contract manufacturer. The service provider specializes in manufacturing products for other companies under the company's brand name and label.
Why do pharma companies choose third party ayurvedic medicine manufacturers?
Because a third-party manufacturer starts taking orders from various pharma companies (even competitors). So, they'll have the production process in place. It allows the contract manufacturer to produce and supply a great volume of ayurvedic medicines while the pharma company gets their deliveries on time.
Best products
An
Ayurvedic Third Party Manufacturing
company enables a company to provide the best quality products to its distributors. They accept orders only because they have a quality system in place and they deliver quality products on time. They offer end-to-end solutions. With experienced professionals in the units, they are committed to providing the best products as per the needs of clients.
Fast Delivery
Polycare is a leading
Herbal Third Party Manufacturers
 company that controls the final product delivery. With decades of experience, the company is committed to supplying ayurvedic medicines as per the specific requirements and instructions. We accept orders from different pharma companies so they have the proper production process in place.
Cost-effective
If you select
Ayurvedic Third Party Manufacturing
, you do not have to buy expensive manufacturing medicines or set up an internal production unit. It also reduces production costs and labour costs. Just approach your contract manufacturers and discuss your requirements with them. You will get the medicines within the scheduled time and create your own brands.
An excellent option for pharma companies
If you are one of the ayurvedic pharma companies that need a third party manufacturing company and helps them manufacture and supply medicines. You do not need to spend your capital on setting up a production facility. Generally, a new pharma company lacks talent and facility and so they depend on a third party manufacturing.
If you need
Medicine Third Party Manufacturing
 for ayurvedic medicines, then contact polycare herbals.