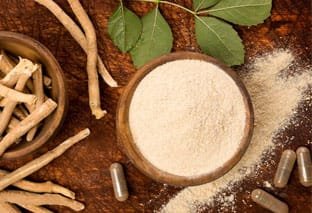 Ayurveda is a traditional and alternative medicine practice with historical roots in the Indian subcontinent. Historically practiced in many countries, this medicine system has become popular in a few years. The treatment is carried out based on the concept that health demands a balance between mind, body, and spirit. The goal is to increase immunity and fight disease. Thanks to Polycare Herbals, a highly reputable ayurvedic medicine manufacturing company, that is committed to supplying Ayurvedic Wellness Products in India.
The treatment under this traditional system is done by doctors who consider the following things:
your physical
emotional makeup
your primary life force
Ayurvedic Wellness Products in India
are made using all these elements. The main purpose is to clean patients' bodies of undigested food that remain in their body and cause health problems. The process is known as panchakarma which reduces the symptoms of illness and restores balance and harmony. To achieve this, health experts believe in medical oils, blood purification, herbs, laxatives, or enemas. Ayurveda has treatment solutions for all types of diseases. Doctors can manage the disease and reduce its symptoms.
Ayurvedic Wellness Products in India      
The ayurvedic medicine manufacturing company Polycare Herbals manufactures and supplies medicines in form of capsules, Immunity care, Oil, Ointment, Powder, Shampoo, Syrup, tablets, and Man Health Care.
Products for Different Diseases
With the growing technologies, today's ayurvedic treatment system has cures for multiple diseases, such as Acidity, Allergy, Arthritis, Asthma, Calcium Supplements, Cholesterol, Constipation, Cough & Cold, Depression, Diabetes, Diarrhea, Digestion,  Fever, Gastric, Iron Supplements, Join Pain, Lactation Care. You can also choose medicines for several other diseases, including Liver problems, Nervine Pain, Obesity, Osteoporosis, Pain Relief, Piles, Psoriasis, Sciatica, Skin Problems, Urinary disorders, and Weakness.
Ayurvedic Wellness Products for All Age Group
Another important point is that Ayurvedic Wellness Products are available for all age groups and genders. Right from a child to an adult, from a girl to a woman, from a baby boy to an adult and even senior people, medicines and treatments in this traditional system are available. To conclude, the role of traditional ayurvedic products is very effective. The burning example is during the pandemic when these worldwide products help in boosting immunity, and let many people survive.