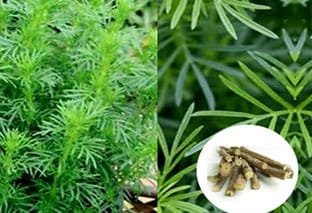 Ayurveda is the base of the Indian ancient medical system. It can also be considered a natural and daily practice in which we perform our daily activities. These activities include proper breathing, a balanced diet meal at the right time, adequate sleep, good and focused thinking, and many other activities that we consistently do. With the passing of time, lots of changes can be seen in our lifestyle that is impacting our health. So, the importance of natural remedies has increased. And why not? After all, their benefits for overall health improvement are very extensive. Ayurvedic medicines are made using natural remedies that correlate with our daily food and nutrition. It includes different types of herbs, spices, bark, leaves, minerals, and many other natural essences or substances to treat different health conditions such as diabetes, arthritis, allergies, cancer, heart blockage, and more. Considering the increasing demand for Ayurvedic products, various healthcare product manufacturers have grown up in India. Let's shed light on the top 10 Ayurvedic Products Manufacturers/Brands/Companies in India.
1. Polycare Herbals
Polycare Herbals is a renowned Ayurvedic Brand in India. It has a strong reputation in the industry. A top 10
Ayurvedic Products Manufacturer
in India, this company is known for dealing with premium quality herbal medicine and products.  With a strong focus on providing natural and effective solutions for various health treatments, Polycare Herbals offers a variety of Ayurvedic products that include skincare, health supplements, immunity boosters, hair care, and many more.
Benefits of These Ayurvedic Products
Products made with natural ingredients
Safe for use with zero side effects
Combined formulations of ancient Ayurveda along with modern technology
Effective medicine gives positive results after use.
Manufactured products under strict quality control ensure purity and authenticity
Customized Ayurvedic products cover several issues related to skin, hair care, mental, and physical health
Polycare Herbals work with the key concept of ancient Ayurveda by balancing the body's energy system known as "Tri doshas" namely Vata, Pitta, and Kapha. Using the finest ingredients, the company prepares the most innovative Ayurvedic composition that energies the body tapas or heat defined as spiritual, mental, and physical energy. As a renowned position in the industry, its aim is to intensify people's health through the holistic principles of traditional Ayurveda that originated in our country.
2. Dabur India Ltd.
Dabur is one of the top-notch manufacturers of Ayurvedic products in India. They offer a wide range of products for digestive health, oral care, hair care, skin care, and several immunity supplements. Dabur Chavanprash is very common among people. Dabur is known for its high-quality and effective Ayurvedic creation that attracted millions of consumers around the world.
3. Patanjali Ayurveda
Patanjali Ayurveda is a popular name in the industry for ayurveda. Its founders Swami Ramdev and Acharya Balkrishna have taken the Ayurvedic industry by hurricane. With its significant natural and herbal remedies, Patanjali offers a great range of Ayurvedic products from health supplements, to personal care with affordability and authenticity.
4. Ayush Herbs
Ayush Herbs is one of the prominent companies of Ayurvedic products.  They provide a wide range of Ayurvedic supplements, herbal tonics, and natural medications for solving various health problems. Ayush Herbs focus on maintaining the highest standards of quality by using the finest herbs and their essence.
5. Baidyanath
Baidyanath is one of the oldest names in Ayurvedic medicine in India with a legacy of over 100 years. It offers a wide range of Ayurvedic products prepared by Ayurvedic experts. Baidyanath's products are suitable for all ages people including children. Baidyanath Jivan Ghutti is a popular remedy for infant immunity growth.
6. Zandu Ayurveda
Zandu Ayurveda is another brand of Emami Group. It is a prominent leader in the Ayurvedic product market. It has a comprehensive range of Ayurvedic products for different health needs. Zandu Ayurveda commits to providing a natural composition for a healthier lifestyle.
7. Charak Pharma
Charak Pharma is a pioneer Ayurvedic Product in promoting organic farming practices and Ayurvedic wellness. Founded in 1996, Charak Pharma products are available in over 30 countries. Its products not only improve personal health but also contribute to the well-being of the planet.
8. Sri Sri Tattva
Sri Sri Tattva was founded by legendary spiritual leader Sri Sri Ravi Shankar. This company specializes in producing Ayurvedic medicines, herbs, and personal care products derived from ancient Ayurvedic texts. Sri Sri Tattva products are known for their natural accent quality and purity.
9. Kottakkal Arya Vaidya Sala
Kottakkal Arya Vaidya Sala is a traditional Ayurvedic institution. It produces authentic Ayurvedic products. Their products are based on ancient Ayurvedic scripts and prepared using traditional processes. Kottakkal Arya Vaidya Sala is known for its pure quality and genuine ayurvedic medicine that effectively cures high-risk health problems.
10. Vicco Laboratories
Vicco Laboratories is also one of the Top 10 brands of Ayurvedic Products. It was founded in 1934. Vicco Laboratories serves 50 countries. Its popular remedies are toothpaste, toothpowder name as Vicco Vajradanti, turmeric, and sandal skin creams.
Conclusion
These are India's top 10 Ayurvedic product manufacturers/brands/companies. They made a path to bring awareness of the benefits of our ancient Ayurveda and its culture to people around the globe. They offer a broad range of effective Ayurvedic products that precisely heal various health problems and correct unhealthy lifestyles. Whether it is allergies, asthma, hair issues, digestive health, or general well-being, these brands have trusted formulas that combine the power of nature and Ayurveda to deliver holistic health solutions. Ayurveda is a safe and effective medication system, but it is important to use it under the guidance of a well-qualified Ayurvedic practitioner. If you have any health conditions, you should take advice from a doctor before using any Ayurvedic products. When choosing Ayurvedic products, it is important to do research and understand your requirements. You should also carefully read the labels to ensure your requirements then choose products from a reputable manufacturer.
DISCLAIMER:
Polycare Herbals is not liable for the accuracy of the content of this post since it is written from the author's perspective.